I want to share a recipe I found with you.
Back On Track Wheatberry Salad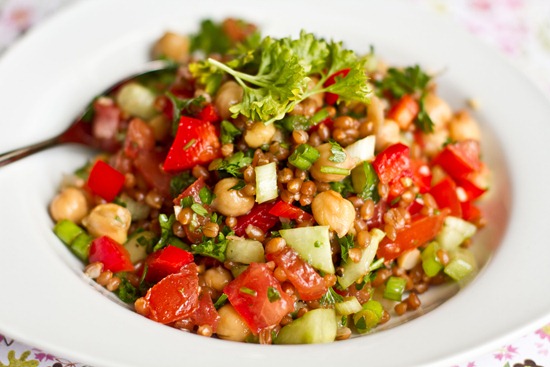 This was the best thing I ate all week!
I made a few modifications but basically it was the same.
Here's what I changed:
Instead of Wheatberies, I used barley
Instead of navy beans, I used chickpeas
Only half of an English cucumber
In the dressing I used liquid aminos instead of Tamari
I put this on top of a big salad and used it as my dressing.
Delicious!
If you are trying to incorporate more meat-less dishes into your menu, the blog where I got this recipe from,
I've used several and they've all been really good.
What new & delicious recipes have you tried lately?
Instead of green onions, I used a red onion